Bridgett Vasser Gray, Esq.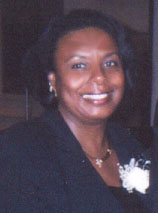 bvgray@glsmgn.com
Education
Jones School of Law, Montgomery, Alabama, J. D. (1988)
Spelman College, Atlanta, Georgia, B. A. (1983)
Courts Admitted
Supreme Court of Alabama
Supreme Court of Washington State
U. S. District Court for the Middle and Northern Districts of Alabama
Professional Affiliation
Alabama State Bar Association, Member
Alabama Lawyers Association, Member
American Bar Association, Member
Association of Trial Lawyers, Member
Macon County Bar Association, Member
National Bar Assocation, Member
Washington State Bar Association, Member
Profile
Bridgett Vasser Gray joined the law firm of Gray, Langford, Sapp, McGowan, Gray, Gray & Nathanson in 2002. Mrs. Gray primarily practices real estate law.